Lawyer

•

Dedicated Legal Advisor

•

Local Attorney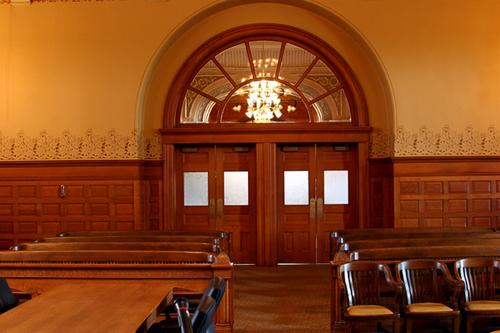 • Bankruptcy
• Personal Injury
• Criminal Defense
• DUI-DWI
• Divorce & Family Law
• Employment Law
Free Initial Consultation
Attorney Brad Gearheard is a lawyer who successfully practices in many legal areas of the law. Brad represents numerous clients and is a legal expert for many litigation related matters. Brad's practice serves clients in both the federal and state court system.
Gearheard Law Office located in Enumclaw, WA strives hard to resolve all cases in a prompt and timely manner. If you are online and looking for a lawyer that provides expert legal service and are searching for the right attorney that will fight aggressively for your rights, then you should consider giving Brad Gearheard a call. He will represent your interests and communicate with you each step of the way.
Give Gearheard Law Office a call and he will answer your inquiries, including questions about your rights. Gearheard Law Office has been satisfying clients for over 18 years and he is an expert that will fight for the settlement you deserve.
Call Brad today, he is willing to offer any new potential client a free, no obligation consultation.
Serving the Enumclaw, Black Diamond, Auburn, Maple Valley, Kent, Ravensdale, Issaquah, Hobart, Bonney Lake and all of greater Seattle, Washington. Extensive Experience in Bankruptcy, Divorce, Child Custody and Support, Personal Injury, Employment Law, Criminal Defense and Dui-DWI defense. Over 18 Years Experience
Call For Legal Advice
(360) 825-6620